(Last Updated On: September 16, 2022)
Don't you just love that delicious baking smell that comes out of the bakery store? You don't need to be a professional baker to make delicious bread. Here are the best baking tools for beginners that will make life easier.
Well, you might have just landed at the right place. We have listed some of the best baking tools set that will make it possible for you to bake almost anything. That homemade freshly baked treat you can prepare will be all worth it.
Bake freshly made soft bread or cakes and candy. Not only will you be proud of yourself for bringing delicious baked food to the table but your family will be too.
You can start baking in the comfort of your own home right now with these great baking tools set. A happy stomach leads to a happy life.
Baking Tools for Beginners
1. Bakers & Casseroles: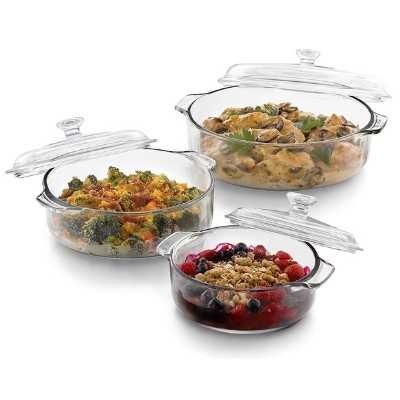 Both bakers and casseroles are used for baking purposes. Whereas casseroles have more functionality like cooking, serving, and storing in the freezer constantly. Baking required spacious room in the bowl baker and casseroles serve that. They  reached the market in so many sizes, designs, and shapes and were made out of materials like glass, ceramic, metal, and more
With handles

and covers, they are more effective in your kitchen.
Helps perfect baking by commodious deep a structure.
Workable for heating up food in a microwave, oven even storage in the freezer.
Easy to clean and store.
Well worth the prizes!
Use them as serving bowls on

the dining table.
2. Bakeware Sets:
When you are opened your kitchen cabinet Bakeware set is common in every private kitchen This set includes nonstick pieces, round cake pans, cake pans, loaf pans, cup muffin pans, cookie sheets, and so on with various sizes and numbers per company fixed.
Mostly they are nonstick, carbon steel, silicon, aluminum, and more. They are available in your budget with a few pieces of them. For saving your time in baking and cooking they are reliable.
Have versatility in cooking demands.

Helpful to both professionals and inexperienced both.

Well, construction for long-lasting and everyday day use.

Easy to drive in microwave and release of food perfectly.

Simple to clean and store.
Savory and baked items have common nature to become distorted except for the conducting of well-formed baking sheets. These days baking sheets are also well-performed cookie sheets.
Mainly these sheets come in a wide range of matériels such as nonstick, aluminum, stainless steel, carbon steel, ceramic, and more with various sizes and shapes along with the number of pieces in a set. Their materials ensure the best quality of the baked items.
Able to baking roasting, taste, and more with full expertise.

Clean up is a breeze with the space-saving store.

No more warping even easy release of food from sheets.

Cook perfectly barring of burn of foods.

Makes baking and roasting more amusing.
4. Bread & Loaf Pans:
Nothing but can be suitable bread for breakfast daily at the dining table. Homemade bread is something without expression. Bread & Loaf Pans are proved in this topic perv their awesomeness.
With nonstick coating, silicon, as well as aluminized steel, formed their durability and versatility to do their work. Most of them are built besides stick-baked items. With varied dimensions, they arrived at the market.
Suitable for bread, brownies, meatloaf, cake, lasagna, and more.

Well, heat circulation for perfectly made items.

Durable and lightweight.

Easy to wash and maintain.

Safe bakeware for the kitchen.
5. Cake Pans:
Making a rich and softy cake is so hazardous which is known by a baker. But with the right cake pan, this task will be blissful. Aluminum and aluminized steel, ceramic. glass, and finally silicon are the most preferable material for cake pans.
The manufacturers give a sharp look to design them with the safety of cake and airflow to make them more palatable. And trustworthy metal and surface ensure no distortion of cake.
Perfect cake every time.

Making care at home is fun for anyone.

Easy to use and clean.

Get ready for your cake quickly and healthily.

Long-lasting and durable pieces of private and bakery kitchens.
6. Electric Cake Pop & Mini Cake Makers:
Mini cakes or cupcakes are full of fun and pleasurable. Creation of thee makes ensures your favorite flavors cupcakes at home in the shortest time. Mostly they nonstick surface and hard exterior to easily clean and flow to release cakes from makers.
They have an indicator light for a ready signal. They are available in the market in various capacities per size with bright colors. Handles and locks confirm safety.
Get so many cakes in time.

Makers are so continents to access and maintenance.

Cakes are perfect every time.

They are space-saving to store with portability.

Easy to clean.
7. Candy Making Supplies: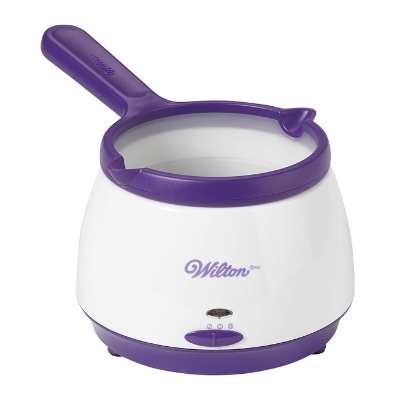 For individuals, occasions require special and various types of candies like birthdays, Christmas, weddings, and more. But perfectly making candy at home is only possible if you have all the necessary tools in your arms such as a melt pot, dipping fork, kits, funnels, slotted spoons, decorate bottles, and candy molds according to your choice.
Few come with sets for customers' help in the online shop and grocery shops.
Personalized your candy collections per your selected designs.

Make so many and gift them for bringing a smile to dear ones' lips.

Homemade candy is amazing with various tastes and flavors.

This stuff is inexpensive.

Easy to clean and store.
8. Decorating Tools:
From dessert items to candy carving decorations like cakes. So decorating tools are ascension to produce them captivating. When we want to make them at home decorating sector becoming more crucial except these tools, reaching these kits in the market do strongly our making dessert, candy, cake at home per out style. Needles for modeling purposes, brushes, piping bags, and icing tools are common to give them a perfect finishing before out of the kitchen.
They have a versatile purpose for many items.

Sturdy and long-lasting tolls

Well worth every penny.

Decorate your items according to what you prefer.

Make happy with them your special ones on their special days.
9. Jelly-Roll Pans:
Toasting nuts or cooking asparagus have more versatility when you added jelly roll pans to your kitchen. Basically, they are reached to the market with nonstick and without surface by a natural aluminum rimmed sheet.
But non-stick coating is more flexible in cooking veggies, roasting, cakes, cookies, and more. Few of them have airflow and an even distribution of heat system to cook things perfectly. Cooling racks are additional parts have a few of them,
Durability with Cheap prizes rather than its benefits.

Easy to clean and maintain.

Get well-cooked

food as they have the capacity for

heat conductivity.

No dentin as well as burning anymore.

Multi proposal kits for any kitchen from baking to cooking.
10. Kids' Baking Supplies:
Kids also love baking with their moms. But if you offer them essential kits it will be more fun with learning. Most of these baking supplies for kids come with a whole set of fixed numeric pieces. Hard plastic and metal combination or plastics are common materials that are BPA and non-toxic free for these items.
These sets included all types of utensils and accessories for baking for your little chef through which they can bring out their culinary expertise.
Great gift idea for most loving kids.

Perfectly fits with kids' hands.

Spend funny moments with kids through a baking hour.

Enough sturdy though they are kids usable.

Little chefs are ready to bake.
11. Mixing Bowls:
Imagining a kitchen without a mixing bowl is impossible. Beating eggs. Baking, and mixing salad is essential for superb recipes. Mixing bowls have come into the market with a wide range of materials such as copper, stainless steel, glass, ceramic, metal, plastic, and silicon with their pros and cons.
They have an airtight lid, pouring mouth, non-slip bottom, measurement spoons, and more convenient features to help you in the kitchen more actively.
Super easy to wash and clean.

Versatile bowl salad designing and tossing, mixing large batters, washing vegetables, marinating, and more with full of satisfaction

.
Reliable food storage for long as well as a short time in the freezer, cabinet even outdoor.
Use them on

the dining table as serving bowls.

Few are workable as cooking and prepping.
12. Muffin & Cupcake Pans:
For delicious muffin and cupcakes, special pans for making them present in your kitchen is mandatory. With the right material made muffin is helpful to circulate the equivalent heat top to the bottom of cupcakes and makes them tastier without distortion.
Aluminized steel, carbon steel, ceramic, and more are common materials for these kits. Mostly nonstick coating is preferable as they are excellent for heat distribution, easy to clean, and durable.
No more over the

burn and over the brown cupcake.
Favorable to release the cake from the pan.
Sturdy construction for long-lasting with lightweight.
Clean-up

is very easy.

Inexpensive stuff than its smart usage for a round of years.
13. Pastry & Baking Molds:
Each type of dessert, baking with pastry demanded extra decoration with shapes that make them more eye-catchy for everyone. These molds are available in the grocery store or online store with so many materials such as tin, stainless steel, plastic, silicon, metal, and wooden in many sizes and designs.
Manufacturers give cautious look to their making out of material for health safety. with them takes less time to mold anything per your choice.
Save your time and patience with them.

Make variety in baking and pastry.

Safe and durable.

Cheap prices with so many options.

Ideal for baking muffins, cupcakes, and bread, preparing frozen treats, desserts on a baking sheet, candy making, and cooking eggs.

Gift idea for mom and other relatives.
14. Pie, Tart & Quiché Pans:
Whether you are experienced or not specialized pan is recommended every time. Sole pieces or combines pieces pans are available in the market. With non-stick coating albuminized coating, carbon steel, and Natural steel, tin is the best category component for these essential kits with building them sturdy and helping to release food easily.
The perfect conductivity of heat cooks every item perfectly. Removal bottoms make them more apt in their duty.
Baking is fun with them.

Spent less time baking.

Serve happiness anytime from your kitchen.

Easy to clean and maintain.

Ensure your pie, tart, and Quiché is perfectly made at home.
15. Pizza Pan & Stones:
Giving the same taste as a restaurant is merely dependent on a pizza pan and stones. Whereas both pan and stone can do the same work with their own efficiency, people prefer per their own demands. pant can be made out of cast iron, and steel.
Albuminized steel with non-stick coating or entirely non-stick pan on the other hand pizza stones is natural forms of clay, marble, tile, and firebrick. With various dimensions, they come in the market basically in round shape.
Chewy and crispy pizza every time.

Simple to clean up.

With the right dimensions, they perfectly fit in your microwave.

Rightly retention of heat.

Have multi-uses as bread, cakes making purposes.
16. Pop over Pans:
The most salient feature of the popover is that you can serve with them at any meal and any time. Along with they are sensitive food items with a crispy crust. A special type of pan is available in the market to offer you a delicious pop-over whenever you made it.
Albuminized steel carbon steel, natural or cast aluminum, and steel are common materials for building their structure. The non-stick coating is common which makes it easy for food release and well-cooked things.
Easy to use and wash.

Constructed materials make durable that deliver service rounds of years.

Flexible used such as Yorkshire pudding, and cheesecake along with traditional popover and muffins.

Worth of prizes.

Baking is easier and mouth-watering.
17. Ramekins & Soufflé Dishes:
With a specialized measurement like 4 to 12-inch Ramekins & Soufflé Dishes are more versatile in the kitchen as preparing and serving bowls on the table. Porcelain and ceramic made these bowls are had stackability with glassy finishing.
With so many colors they are ready to do so many works in the kitchen and dining table. They are well known for their withstand capacity. they have an elegant appearance from breakfast to other meals.
Serve sweet and savor with these bowls.

With various sizes, they are multi-functional.

You can do anything cooking work with them like baking, serving, designing, dipping, as

well as a

single serving.

Super easy to clean up and store.

Durable and stylish.
18. Roasting Pans:
Nothing can be helpful as a roasting pan for an amazing party for colored it. These pans come in the market with a wide range of materials like stainless steel, cast iron, copper, carbon steel, adonized aluminum, and more.
In these years little flexibility option adder with them they fit with any kind of cooktop. Roaster racks are also made out of varied common like the main raster pan. With even heat, it performs perfectly without burning.
Easy to clean and use.

Amazing cookware for any kitchen

Spacious pan for a huge amount of veg, meat, and more.

Sturdy structure with long-lasting finishing.

Get absolute flavors of the meat.

Convenient handles for easy movement.
Final Thought
You can now bake whatever you like. Have a sweet tooth? Or do you just want some homemade bread? No problem.
You can now bake them as you like by using these essential baking tools list we have listed. Try them now and make mouth-watering baked food in the comfort of your home.