(Last Updated On: September 16, 2022)
Are you tired of most of your food going to waste just because you do not have the perfect place to store them? Every food has its own unique way on how to be stored.
If you do not want to eat stale bread for dinner and biscuits that taste like sand, this food storage for smart housekeepers will come in handy.
Each and every one of us wants to eat the best quality food and food that tastes fresh like it was just bought from the market.
Food storage for smart housekeepers will make it possible for each food to have a place to be stored and not only be more organized but also be edible for longer. Try them now and you might just find the best solution to food storage. You can just thank us later.
Here is the List of 15 Essential Food Storage Organizer For Smart Housekeeper:
Bread Box
Bulk Food Storage
Cake Carrier
Coffee Pod Holder
Cookie Jar
Cupcake Carrier
Egg Basket
Food Dispenser
Food Jars & Canister
Food Storage & Organization Set
Hanging Basket
Liquid & Syrup Pourer
Scoop
Stacking Can Dispenser
Vacuum Sealer Bag
Bread Box:
Admittedly it is hard to maintain home and workplace at the same time fluently. But we have to do it. For this purpose we find some kitchenware to do all things in a short time but perfectly.
Bread Boxes or Bins can keep bread mold and bacteria-free and fresh. As we know more or less bread is the foremost thing reducing our working pressure and gives exact existence which needs our body.
They can be made of plastic, wood, ceramic or metal, etc. Shaped in oval, rectangular, retro, spectacular, and so on.
Use of Bread Box:
Mainly A bread box keeps bread fresh by trapping moisture to prevent the bread from drying out.
This container can have various design lids or cover the box to protect from Burg.
Wooden Bread boxes with steel layers are considerably popular because it keeps them natural.
Available in many sizes but keep in your mind buy them they should be large minimum holders of two loaves.
A better Bread box can save your time and extra cost to keep them moist and tough for a few days.
Easy to use and clean.
Bulk Food Storage:
A large quantity of food purchased for the purpose of storing for long days or months is called Bulk food. For this, it required an extra spacious container with an airtight seal and lid.
You can choose their materials according to your preference and make sure that they are not harmful to health.
In the market, you can find many additional features added to containers like an oven, freezer, and microwave free with curved corners to easy pouring them. Small boxes can fit in Kitchen Cabinet and big containers can store to Cupboards.
Use of Bulk Food Storage:
Container with the wheel can save your energy to move them
Lids with grips attached them with the container perfectly.
Glass and flat plastics make sure transparency.
These provide odor control and prevent accidental spills for its durable wall.
Ensure more organic which is healthier.
Save money and get extra.
Cake Carrier:
Cake has an interrelationship with a celebration from long very past to present. We feel happy if we can share this piece of happiness with our dear one by our own making.
Cake Carriers are necessities to carry it from your place. Sometimes we faced trouble choosing types, sizes, and materials for a cake carrier.
Plastic and glass are the most preferable types of cake carrier, To secure your cakes topper part you should purchaser a lengthen carrier.
Use of Cake Carrier:
Small handles of grips or soft plastic can help you to hold it.
An attractive cake carrier that suits your personal style can enhance your taste.
A simple way to transport your baked goods
Get a damage-free cake at travel.
Taking care of your celebration and happiness.
Easy to clean and store after use.
Reusable kits for craft purposes and so on.
Coffee Pod Holder:
A Cup of Coffee can make a blissful day for anyone in the office or home. Except for a coffee pod can you imagine coffee?
For arranging these pods we severely used many accessories such as Drawer, Racks, Tray, Dispenser, Basket Cabinet's back Doors, Countertop, Wall Mounted, etc.
If you have a large collection of coffee pods then installing a drawer can be the right for you. You can save money by crafting them.
It can be a gift idea for coffee lovers. Coffee pod Carousel can help you to organize them properly with space saving.
Use of Coffee Pod Holder:
Easy to find that one which is needed.
Protection from break.
Simple to store.
It helps you to decorate your kitchen.
Rotating pod holders are amazing to catch then to your arms.
Wall mounted is the easiest and cheapest way to store coffee pods.
Get a long lasting loving coffee pod organizer at a low price.
Cookies are always to brighten up our mood. When getting them soggy only because of not keeping them properly. Here a favorable cookie jar can aptly preserve them.
You can easily get them in the market and online store and get the same test of your favorite cookies to taste after a few days too. Ceramics and plastics are common materials of it, So many designs at affordable prices.
Store your tasty treats inside them.
Keep them fresh and soft.
Cool ideas for food preserved of any types
This cookie jar would be beautiful in any kitchen.
Brilliant ways of transparency.
Cupcake Carrier:
Cupcakes are always Delicious. At the same time, these are not easy to save them from damage to transport. A  carrier for a cupcake is one of the most crucial accessories that made puzzled them at the time of purchasing for cupcake lovers.
Cupcake carriers can dual activity one carries them and another one is to display them properly.
Cupcake carriers have different sizes and styles such as tier system, falt, layered, oval, racks, trays, small caddy, divided rotating lazy Susan, etc made by plastic or glass.
Use of Cupcake Carrier:
Keep them pretty and tasteful.
Store them beautifully and safe to travel.
Shallow Boxes and Cupcake Boxes can be trustworthy to travel.
Leave the display tray if you have a fine carrier.
A lovely cup cake from a classy cup carrier creates an extraordinary remark for you.
A little bit of air conditioning, keeping them over dry ice, using the icing method can provide you with your desirable cupcake to travel.
Egg Basket: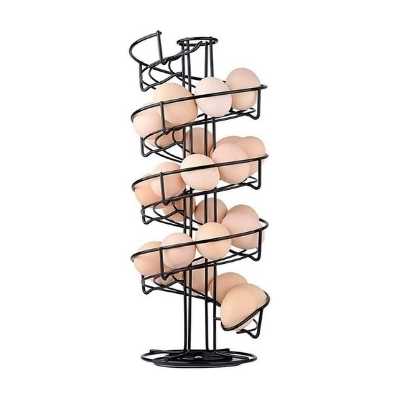 Egg is a well accepted stuff at our kitchen for a daily balanced diet. Placement of eggs in a way little tenacious.
Thought in modern times we find may mode like cabinet, tray, shelter box racks, and so on to store correctly many of us thinks baskets are the acute choice to keep eggs.
Generally, Egg baskets come in a sort of materials – not just the classic ingredients – from metals, wire, plastic, wood, and ceramics in various sizes according to your preference.
They are designed to support the storing of eggs, with many models to create space for individually being installed.
Use of Egg Basket:
Most of the Egg Basket has handles for better to bear.
Spacious for space assistance.
Shake off the fear of breaking of an egg
Abilities of many styles and designs as you prefer.
Simple to access and clean.
Looks beautiful in your kitchen and paced at your hand.
Eggs will be decorated and displayed.
Usable for both types of egg- hen, and duck.
Food Dispenser: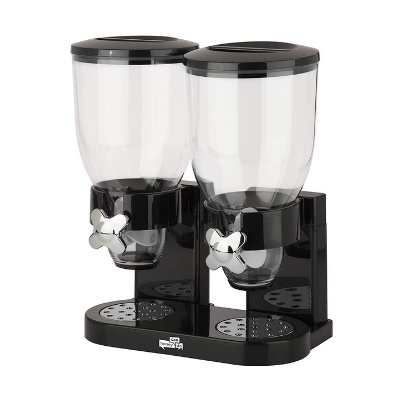 Food Dispenser is a food storage system that provides you with food when you are not ready to go to the kitchen but you are hungry enough.
It is a comparatively spacious accessory to store dry foods. You can purchase them as set or single according to your preference. You can use them for commercial purposes. Many of them have many opening patterns such as press button scrolling key etc.
An outstanding solution for storing, displaying, and dispensing for all kinds of dry foods overall.
Use of Food Dispenser
Most of them are designed to preserve freshness for many days or even months.
Appropriate for all of your dry goods such as cereal, oatmeal, candy, nuts, and more.
You can pour them as you need as they are easy to control.
Waste and spills free pouring.
Easy to assemble and clean,
Simply fit into the cabinet and corner space.
It ensures you keep food sanitary and germ-free.
Conclusion:
Say goodbye to food mixing up everywhere and not having a unique place to be put at by using food storage. Keep your food fresh and stay where it belongs by using these food organizers.
These storage are well-thought-out and made specifically for one kind of food. They will keep the food moist and as delicious as they were the day they were bought.