(Last Updated On: July 15, 2022)
There are many things to consider when buying a home. Some people might think about the size of the house, what neighborhood they want to live in, or how much money they want to spend.
However, there are also other important factors to consider, such as when you want to buy a home and what kind of mortgage you should use. In this article, we will discuss the different home buying timelines and which one is best for you.
1. Decide If You Should Buy A Home
Buying a home the first step is to figure out your timeline. How long do you plan on living in the home? If you plan on living there for less than five years, it may not be worth it to buy. The costs of buying and selling a home usually add up to more than six percent of the purchase price, so you need to be sure that you will be able to recoup that money when you sell.
Another thing to consider is how much money you have saved for a down payment. Most lenders want buyers to put down at least 20 percent of the purchase price. If you don't have that kind of cash saved up, you may need to wait until you do.
2. Figure Out Your Budget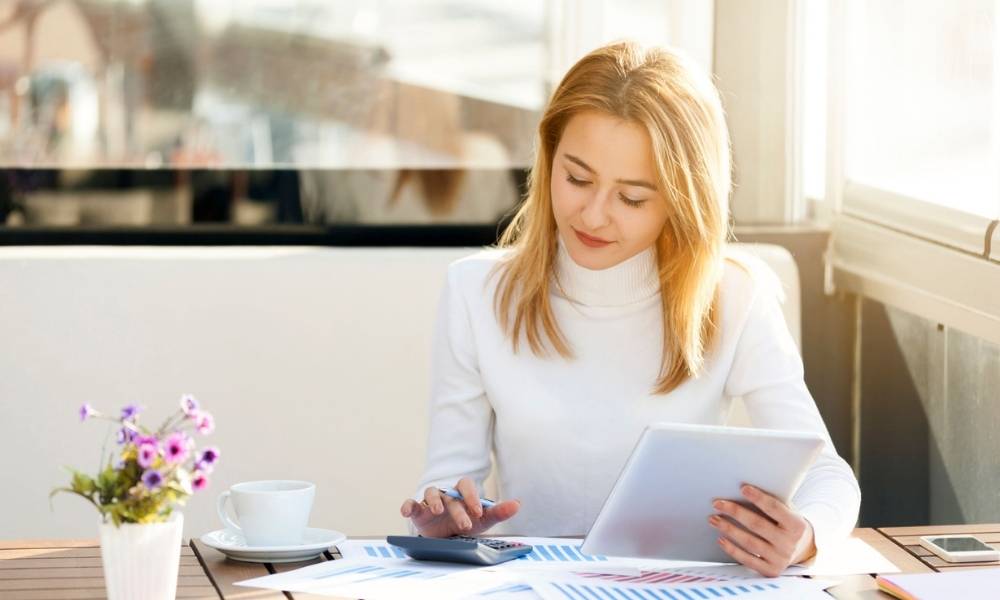 The most important step in the home buying process is to figure out your budget. How much can you afford to spend on a new home? To answer this question, you need to know how much money you have saved for a down payment and what your monthly expenses are.
You should also factor in other costs, such as closing costs and moving expenses. Once you know your budget, it's time to start looking for a new home. Begin by browsing homes for sale in your area. Narrow down your search by price, size, and location.
Don't forget to take into account your needs and wants when choosing a home. Once you've found the perfect home, it's time to start the buying process. This includes applying for a mortgage, submitting an offer, and closing on the home.
3. Clean Up Your Credit
One of the most important things you can do when you are preparing to buy a home is to get your credit in order. This means paying off any outstanding debts and making sure your credit score is as high as possible. Depending on your credit score, you may have to wait several years before you can buy a home.
The good news is that there are ways to improve your credit score in a relatively short period of time. Start by getting a copy of your credit report and checking for any errors. If you find any errors, dispute them immediately with the credit bureau. Next, start paying down your debts as quickly as possible. And lastly, try to keep your credit utilization ratio low – this means using less than 30% of your available credit at any given time.
4. Start Saving For Home Buying Costs
You may be dreaming of the day you can say "I own this home" and hang a "For Sale" sign in the front yard, but there's more to it than that. If you want to buy a home within the next few years, you'll need to start saving now. There are a lot of costs associated with buying a home, and they can add up quickly.
The good news is that many of these costs are one-time expenses. You'll only have to pay them once you've closed on your new home. Here's a timeline of what you can expect:
3-6 months before you want to buy: Get pre-approved for a mortgage. This will help you know how much house you can afford and will also put you in a better position when bidding on homes.
5. Explore Special Programs
There are many different special home buying programs that are available to help buyers. Some of these programs include the first-time homebuyers program, the veterans affairs loan program, and the HUD housing choice voucher program. Each of these programs has its own set of rules and regulations that must be followed in order to qualify for the program.
The first-time homebuyers program is a government-sponsored program that was designed to help first-time buyers purchase their first home. The program offers a variety of benefits, including low interest rates and down payment assistance. In order to qualify for the program, buyers must meet certain eligibility requirements, such as being a first-time buyer and purchasing a home in an eligible area.
The veterans affairs loan program is a government-sponsored loan program that was designed to help veterans purchase their homes.
6. Get Preapproved For A Mortgage
If you're thinking about buying a home, it's important to start the process by getting preapproved for a mortgage. This will give you an idea of how much you can afford and how much your monthly payments will be. It also shows sellers that you're a serious buyer.
The preapproval process typically takes a few weeks, and once you have it, you can start looking for homes in your price range. Keep in mind that the pre approval amount is just an estimate; the final amount you qualify for may be different.
Once you find a home that you like, your lender will do a more detailed evaluation of your finances and tell you if you're approved for the mortgage. If everything looks good, you can then go ahead and make an offer on the house.
7. Hiring An Agent
When you're ready to buy a home, it's important to have an experienced agent to help you through the process. An agent can help you find the right home, make an offer, and negotiate the best price. They can also help you with the paperwork and walk you through the process of closing on your home.
Most buyers start by looking online for homes that fit their needs. Once they've found a few homes they're interested in, they'll need to hire an agent to go see them in person. Your agent will be able to give you advice on whether or not a particular home is a good investment.
Once you've found the perfect home, your agent will help you make an offer. They'll work with you to come up with a price that's fair for both parties and submit it to the seller.
8. Shopping Online
The internet has made it possible for people to purchase items without ever having to leave their homes. This has led to a growth in online shopping, which is now a $263 billion industry. There are several reasons why online shopping has become so popular.
For one, it is convenient. Shoppers can browse a variety of items at their leisure and make purchases with just a few clicks. They also don't have to worry about traffic or parking, and they can shop from anywhere, anytime.
Another reason online shopping is popular is because of the discounts offered by many retailers. Shoppers can find great deals on everything from clothes to furniture by shopping online.
9. Determining A Good Offer Price
When buying a home, one of the most important decisions you will make is what offer to make. You want to make sure your offer is strong enough that the seller will take it seriously, but not so high that you will wind up losing the home you want.
There is no magic number for an offer price, but there are some things you can consider to help you determine a good offer price. One thing to keep in mind is how long the property has been on the market. If it has been for sale for a while, the seller may be more willing to accept a lower offer.
You should also take into account how much money the seller has invested in the property. If they have put a lot of money into renovations or updates, they may be less likely to accept a low offer.
Final Thought
In conclusion, when buying a home, it is important to be aware of the different steps and timelines involved in the process.
By knowing what to expect and when to expect it, you can avoid any surprises and make the process as smooth as possible.
If you are ready to buy a home, be sure to contact a real estate agent who can help you get started on the right track.