Last updated on June 15th, 2023 at 01:22 am
As a homeowner, carrying out a kitchen remodel has several benefits. It can help improve your kitchen's functionality by adding more items. It can also enhance the safety of the entire area by ensuring that outdated equipment is replaced with new ones to avoid some safety risks. Lastly, upgrading your kitchen can help boost its aesthetic appeal by making it more attractive.
With all these things said, there's no reason why you shouldn't get your kitchen renovated. However, like other home improvement projects, a kitchen renovation can be challenging, especially if you're trying to carry out the renovations yourself.
Luckily, there are companies that can design your new kitchen for you – companies can even remodel your kitchen entirely, making things much easier for you. Things are made harder, however, if you don't have a plan in place. So, it is where a checklist enters the picture.
Generally, The best kitchen remodels checklist can help make the process go more smoothly. By following these tips, you'll have a better idea of what needs to be done and won't waste time or money on unnecessary repairs.
Keep in mind that not all remodeling projects are the same so some items may not apply to your specific project. However, most of these tips will be applicable to most kitchens.
1. Cabinet
Cabinets are often one of the first things people think of when they are considering a kitchen remodel. Cabinets can be a major expense, but they can also add a lot of value to your home. If you are looking to update your cabinets, there are a few things you should keep in mind.
Consider your budget. Cabinets can be expensive, but there are a variety of options available depending on your budget. You can buy stock cabinets from a home improvement store, or you can have custom cabinets made.
If you have a limited budget, you may want to consider refinishing your current cabinets instead of replacing them.Think about what style you want. There are many different styles of cabinets available, from traditional to modern. You should choose the style that best suits your home and personality.
2. Countertop
When remodeling your kitchen, the countertops are a key consideration. There are many materials to choose from, each with its own advantages and disadvantages.
Stone countertops are a popular choice because they're durable and easy to clean. However, they can be expensive and they can stain if not sealed properly.
Another popular option is wood countertops. They're warm and inviting and can be stained or painted to match your décor. However, they're also susceptible to water damage and may not be suitable for areas that get a lot of traffic.
If you're looking for something affordable and durable, laminate countertops might be the right choice for you. They come in a variety of colors and styles and are easy to clean. However, they can scratch easily and aren't as heat-resistant as some other materials.
3. Flooring
Flooring, kitchen remodel hardwood floors, tile floors, vinyl floors, and laminate floors When planning a kitchen remodel, one of the first decisions you'll need to make is what type of flooring to install. There are many options available, each with its own advantages and disadvantages.
Hardwood floors are a popular choice for kitchens. They're durable and easy to clean, and they can add value to your home. However, they require periodic maintenance and can be expensive to install.
Tile floors are also a popular option. They're durable and easy to clean, and they come in a variety of colors and styles. However, they can be cold in the winter months and may not be suitable for all rooms. Vinyl floors are another popular option. They're affordable and come in a variety of colors and styles.
4. Sink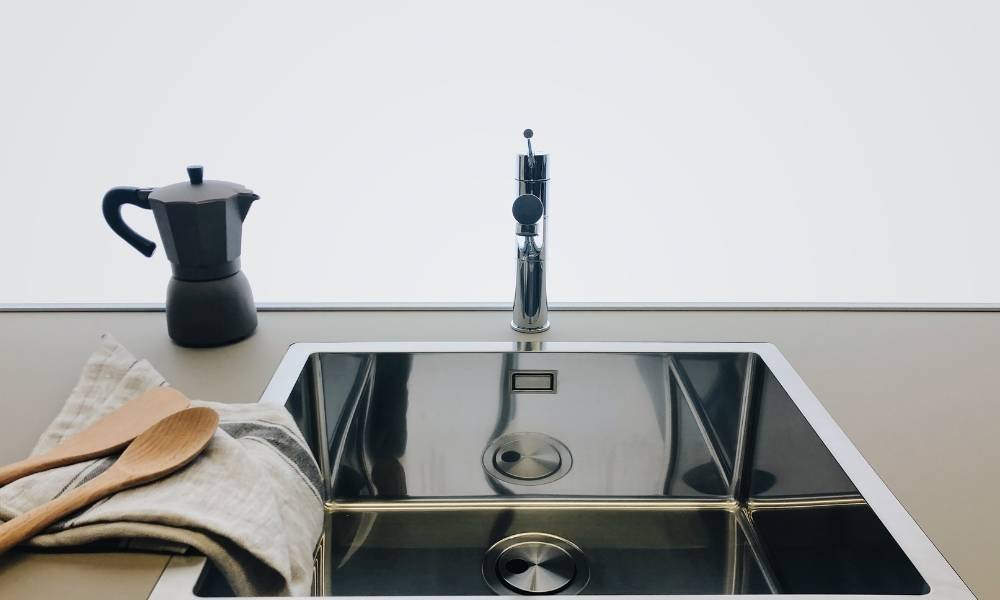 Sink is an important part of any kitchen remodels. When choosing a sink, there are several factors to consider, such as size, shape and material. stainless steel sinks are the most popular type, but they can be expensive. Other material options include porcelain and cast iron.
When it comes to size, most homeowners choose a sink that is 24-30 inches wide and 18-21 inches deep. The shape of the sink can also be important.
A farmhouse sink is a popular option because it has a large basin and deep wells that are perfect for washing large pots and pans.
Before making a final decision, it's important to measure the space where the new sink will go to make sure it will fit. It's also important to check the weight limit of the countertop to make sure it can support the new sink.
5. Plumbing
A plumbing system is one of the most important parts of a home. It is responsible for bringing clean water into the home and taking wastewater out. When it comes time to remodel your kitchen, it is important to make sure that your plumbing is taken into account.
If you are planning on doing a kitchen remodel, it is important to have a professional look at your plumbing situation. They can tell you if your current system can handle the extra load of a new kitchen.
If not, they can help you plan for the changes that will need to be made. One of the most common changes that need to be made during a kitchen remodel is adding more water lines.
This is especially true if you are adding a dishwasher or refrigerator with an ice maker. You may also need to add a line for garbage disposal.
6. Paint
The kitchen is often the heart of the home. It's where we cook, eat, and gather with family and friends. For many homeowners, updating their kitchen is a top priority. If you're in the market for a new kitchen, there are a few things to keep in mind.
The first step is to decide what type of kitchen you want. Do you want a traditional or modern look? Next, decide on your colors and finishes. Paint can be a great way to give your kitchen a fresh new look without spending a lot of money.
There are several things to consider when choosing paint for your kitchen. The first is the type of surface you're painting. Not all surfaces are created equal – some are more durable than others. Cabinets, for example, are typically made from wood or laminate and both surfaces can be painted.
7. Drywall
Drywall is a popular wall material in homes. It is made of gypsum, so it is fire-resistant. It is also a good noise-reducer, and it can be painted or papered to match any decor.
Installing drywall is a job that most homeowners can do themselves with some basic tools and a little bit of instruction. The first step is to cut the drywall to the right size with a drywall saw.
Then score the back of the drywall with a utility knife and snap it off along the scored line. Be sure to wear goggles and a dust mask when cutting drywall, as it creates a lot of dust. The next step is to attach the drywall to the framing with screws or nails.
8. Appliances
One of the quickest and most efficient ways to update your kitchen is by replacing your appliances. When selecting new appliances, there are a few things you need to keep in mind. Size, efficiency, and style are all important factors, but the price is also a consideration.
If you're remodeling your kitchen on a budget, you may want to consider replacing only the appliances that need to be replaced. Oftentimes, the oven or refrigerator is the first to go. If your dishwasher is still in good condition, you may not need to replace it.
When shopping for new appliances, be sure to compare prices online and in stores. You may be able to find better deals online, but make sure you're getting a quality product. Also, check with local appliance dealers for special deals or discounts.
9. Backsplash
A backsplash can be a great way to add some personality and color to your kitchen. It can also be a functional addition, protecting your walls from splashes and spills. If you're considering a kitchen remodel, a backsplash may be a feature worth adding.
There are many materials and designs to choose from when selecting a backsplash. Tile is a popular option, as it comes in many colors and styles.
Glass or stone tiles can be expensive, but there are also affordable options available. Metal or plastic panels are another option, and these are typically less expensive than tile.
When choosing a material for your backsplash, consider the look of your kitchen. If you have dark cabinets, for example, light-colored tile may be a good choice so it doesn't clash with the cabinets.
10. Colors
When you are remodeling your kitchen, one of the decisions you will have to make is what color to paint the walls. You may want to choose a color that will brighten up the room and make it more cheerful.
Or, you may want a darker color to create a more sophisticated look.
No matter what color you choose, be sure to pick one that will coordinate well with the cabinets, countertops, and other fixtures in the room.
If you are having trouble deciding on a color, you can always use a paint chip sample to help you decide. Take into account the natural light in the kitchen and choose a color that will complement it. You may also want to consider your personality and your lifestyle when choosing a paint color.
11. Faucet
Remodeling your kitchen? Don't forget to replace your kitchen faucet while you're at it! A new faucet can really update the look of your kitchen and make it more functional.
There are a lot of different styles and types of faucets to choose from, so you can find one that fits your needs and personality. If you're on a budget, there are affordable options available. You can find basic faucets for as little as $50 or $60.
If you want something a little more luxurious, you can spend up to $200 or even more. It all depends on what you're looking for. When choosing a faucet, be sure to consider the size of your sink. You'll need to find one that's the right fit for the space.
12. Microwave
If you're considering a kitchen remodel, you may want to consider adding a microwave. They're not just for heating up leftovers anymore. With convection and steam cooking features, they can do everything your oven can do.
And they're much more convenient- you can heat up a meal in minutes without turning on your oven. Another great thing about microwaves is that they don't take up a lot of space. If you're short on counter space, a microwave may be the perfect addition to your kitchen.
They come in all different sizes, so you can find one that will fit comfortably into your kitchen. If you're looking for a new way to cook, or if you're short on counter space, consider adding a microwave to your kitchen remodel. They're versatile, convenient, and affordable- what's not to love?
13. Oven
Are you in the market for a new oven? If so, you're not alone. A recent study by the National Association of Home Builders found that ovens are one of the most popular appliances among homeowners who are in the process of remodeling their kitchens.
But if you're looking for the best type of oven, you may consider those that use natural gas for cooking.
Generally, ovens powered by natural gas have become a popular trend these days. That's because natural gas-powered cooking appliances like ovens are known for their efficiency, reliability, and low maintenance requirements.
Not only that, but they're also economical. For these reasons, it may be a good idea to find an oven that utilizes natural gas for cooking. In doing so, you should also seek gas plans for your oven needs. It's important to know that natural gas is deregulated in much of the US, including Georgia and Ohio. Consumers there can cut their home energy bills by comparing natural gas rates. Shop as you would for your cell phone or internet, then pick the best gas plan for your home (usually the cheapest)
When choosing an oven, there are a few things to keep in mind. First, decide what type of oven you want. There are three main types: gas, electric, and induction. Each type has its own benefits and drawbacks.
Then, decide how big of an oven you need. Ovens come in a variety of sizes, from small to extra-large. Think about how much space you have in your kitchen and what type of cooking you do most often.
14. Refrigerator
When remodeling a kitchen, upgrading the refrigerator is often one of the first steps homeowners take. This is because a new refrigerator can add value to a home and improve its functionality. There are many different types of refrigerators on the market, so it is important to choose the one that best suits the needs of your family.
However, if the machine is recently new and has broken, instead of purchasing a new one you could contact a refrigerator repair company for a cheaper option.
Refrigerators come in a variety of sizes, from small units that are perfect for apartments or small homes to large models that can accommodate a large family. It is important to measure the space where the refrigerator will be installed to ensure that you select one that will fit.
Another thing to consider when purchasing a refrigerator is energy efficiency. Many newer models are Energy Star certified and use less electricity than older ones. This can save you money on your utility bills over time.
15. Dishwasher
Dishwashers have come a long way since the days of hand-washing dishes in a sink. These days, there are many different types of dishwashers to choose from, including built-in models, portable models, and countertop dishwashers.
If you're remodeling your kitchen, it's important to choose the right dishwasher for your needs. One thing to consider when choosing a dishwasher is how much space you have in your kitchen. If you don't have much space, a portable dishwasher may be the best option.
Portable dishwashers are small and easy to move around, and they can be installed in a sink or on a countertop. If you have more space in your kitchen, you may want to consider a built-in dishwasher.
Final Verdict
In conclusion, a kitchen remodel can be a daunting task. However, by following a checklist and planning ahead, the project can be a smooth process.
Be sure to choose the right contractor and take into account your family's needs when designing your new kitchen. Finally, don't forget to enjoy your new space!