Last updated on May 16th, 2023 at 12:57 am
There are many home maintenance tasks that can be completed to keep your home in good condition. These tasks can vary in complexity, but they all have one common goal: keeping your home running smoothly and keeping you and your family safe.
Here are some simple home maintenance tasks that you can start today to keep your home in great shape.
1. Power Wash The Outside Of Your Home
Summertime is the perfect time to do some much needed home maintenance. One task that often gets overlooked is power washing the outside of your home. This can be a dirty and labor-intensive job, but it's well worth the effort.
Power washing can remove built-up dirt, mold, and mildew from your home's exterior. It can also help to restore its original color and protect it from future damage. In order to get the most out of power washing, you'll need to use the right equipment and techniques.
If you're not sure how to power wash your home, there are plenty of tutorials online that can walk you through the process. Be sure to wear protective gear, such as goggles and gloves, when power washing, as the water can be dangerous if it comes into contact with your skin or eyes.
However, if you don't feel confident in doing this task yourself, you should contact a trusted local pressure washing company to complete the work for you.
2. Upgrade Old Windows And Doors
Windows and doors are often the first places that show signs of wear and tear on a home. Fortunately, there are many ways to upgrade these features without spending a lot of money.
One way to improve old windows is to install window inserts. Window inserts fit into the existing window frame and provide insulation and weather protection. They can be made of plastic, metal, or wood, and are available in a variety of colors and styles.
Another option for upgrading windows is to replace them with new ones. Vinyl windows are a popular choice because they are durable and low-maintenance. They also come in a variety of styles and colors to match the look of your home.
If your doors need an update, consider replacing them with new ones. There are many different types of doors available, including wood, fiberglass, and steel doors.
3. Check The Roof And Your Home's Exterior And Make Repairs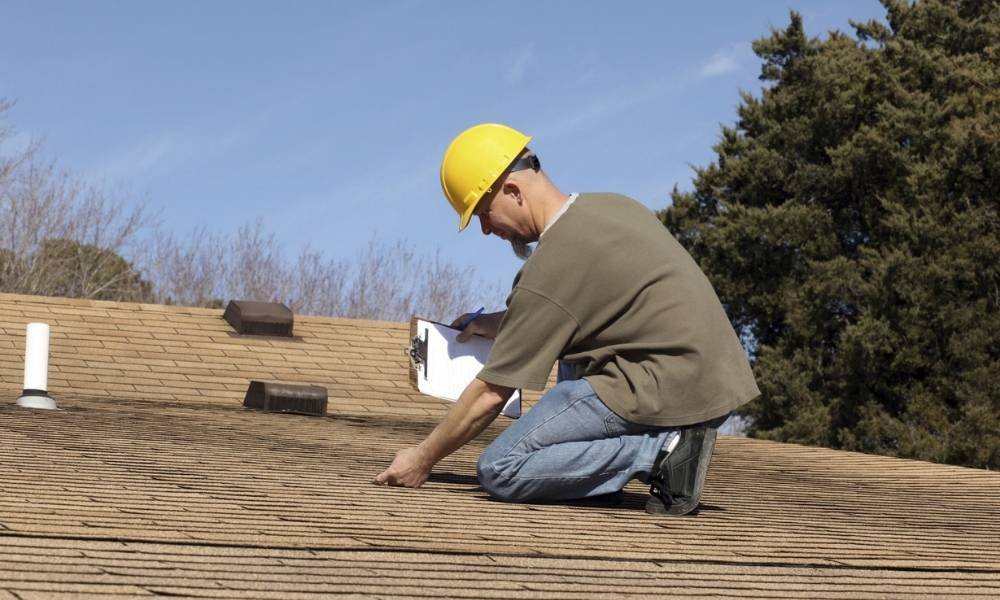 Now that the weather is getting warmer, it's a good time to do some routine home maintenance. Checking the roof and your home's exterior are two important things to do in the summertime.
If you have any missing or cracked shingles, now is the time to replace them. Be sure to check eaves, gables, and vents too – any areas where there is water damage should be fixed as soon as possible.
Inspect the caulking around your windows and doors for any cracks or chips. If you find any, re-caulk them using a sealant specifically designed for this purpose.
If your home has an outdoor deck, porch, or stairs, be sure to check for any loose boards or railings. Repairing them now will prevent accidents later on.
4. Prune Your Flowers, Bushes, And Trees
It's summertime and that means it's time for some home maintenance! One of the most important things to do is prune your flowers, bushes, and trees. Pruning not only helps them look nicer, but it also helps them grow better.
When you're pruning, be sure to cut off any dead or damaged branches. Also, make sure to remove any branches that are crossing each other or growing in the wrong direction. Prune back the branches so that they're about six inches from the trunk of the tree or bush.
If you're not comfortable doing it yourself, you can always hire a professional to do it for you. Just be sure to call ahead and make an appointment.
5. Clean Out Gutters And Downspouts
Summertime is a great time to clean out your gutters and downspouts. If you wait until the leaves start to fall, it will be harder to get the job done. Clogged gutters can lead to water damage to your home.
To clean out your gutters, you will need a ladder, a bucket, and a garden hose. Start by climbing up the ladder and emptying the bucket into the gutter. Then use the hose to rinse out the gutter. Be sure to check all of the downspouts, and clear any debris from them as well.
If you have a lot of leaves or other debris in your gutters, it may be necessary to use a leaf blower or broom to clean them out. Be careful not to damage the gutter with sharp objects or metal tools.
6. Clean Your Grill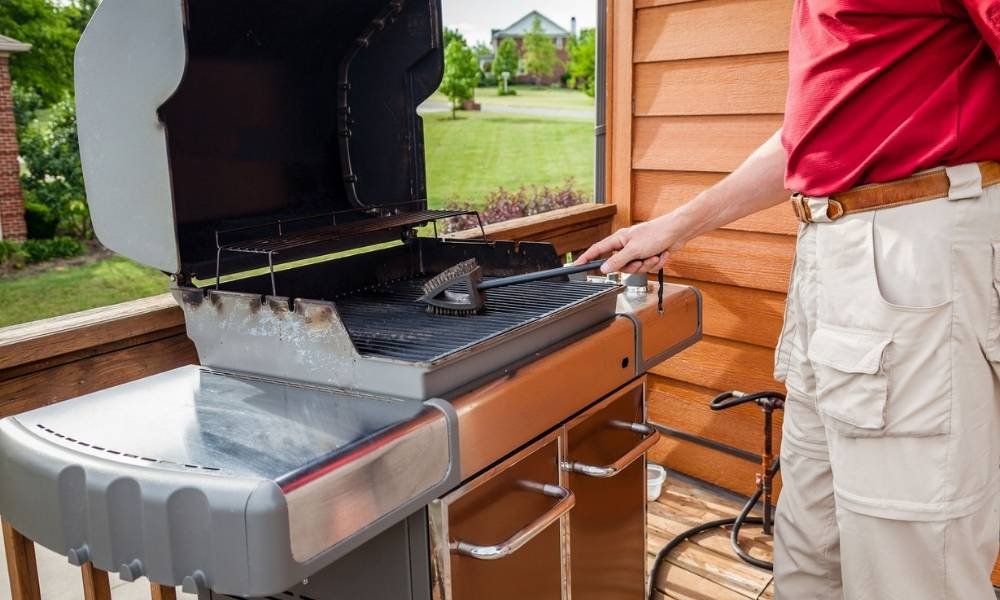 Summertime is a time for picnics, barbecues, and outdoor fun. However, before you can enjoy your summer activities, you have to take care of some necessary maintenance tasks. One of these is cleaning your grill.
If you don't clean your grill regularly, it will become caked with grease and food particles that can cause a fire. In order to clean your grill safely and effectively, you'll need some supplies including a wire brush, metal polish, petroleum jelly, and a cleaning solution.
The first step is to remove the grates from the grill and soak them in hot water mixed with dish soap. While they're soaking, use the wire brush to scrub the cooking surface of the grill. Be sure to get into all the nooks and crannies.
7. Check Your Home's Insulation
Summertime is the perfect time to check your home's insulation. If you live in a colder climate, you will want to make sure that your insulation is up to par so that you can stay warm during the winter.
If you live in a warmer climate, you will want to make sure that your insulation is keeping the cool air in and the hot air out. You can do this by checking the insulation in your attic, walls, and crawlspace.
If you find that your insulation is not as effective as it should be, there are several things that you can do to fix it. If your attic has loose-fill insulation, you can add more of it or add a batt of insulation on top of what you already have.
If your walls have fiberglass batting insulation, you can add more of it or replace it with foam board insulation.
8. Prevent Bug Breeding Grounds
The warm weather is finally here and with it comes the opportunity to enjoy some time outdoors. However, before you can head to the park or your backyard, there are a few things you need to do to get your home ready for summer.
One of the most important is to inspect your property for potential bug breeding grounds and take steps to eliminate them. One of the most common places for bugs to breed is in standing water. Be sure to check eaves, gutters, and downspouts for clogs that could cause water to pool.
If you find any clogs, clear them immediately. You should also check outdoor containers such as bird baths and pet water dishes for standing water. If necessary, empty them regularly to prevent bugs from breeding.
9. Beautify Your Yard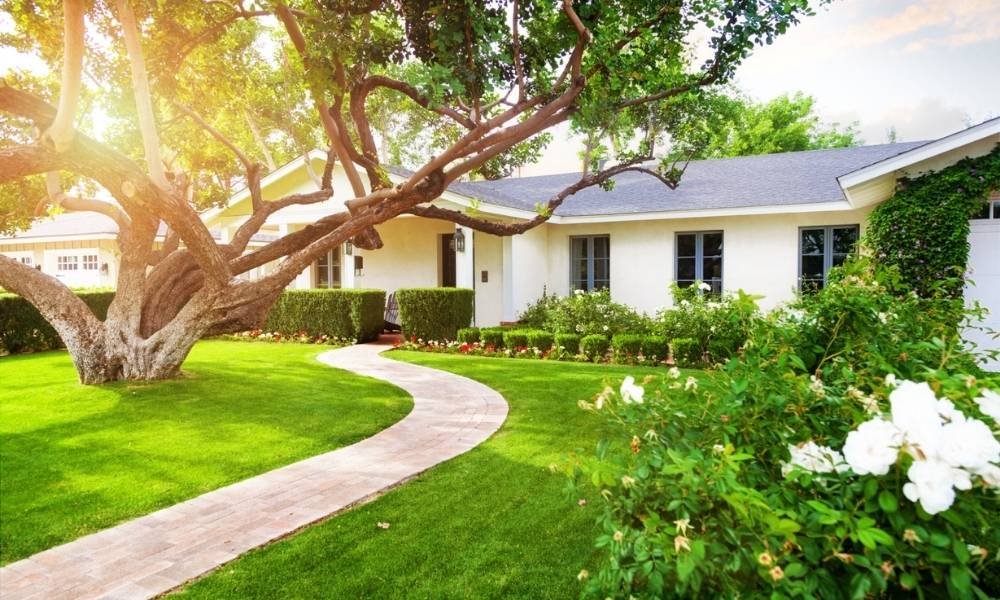 Summertime is the perfect season to beautify your yard. With a few easy steps, you can have a yard that will be the envy of your neighbors. The first step is to mow the lawn. Make sure to mow it at the correct height and trim the edges. You should also fertilize and water the lawn regularly.
If you have any trees or shrubs in your yard, make sure to prune them regularly. Dead branches can be dangerous, so it's important to remove them immediately. You should also rake up any leaves or debris that has accumulated over the winter.
If you have a garden, now is the time to start planting flowers and vegetables. Make sure to choose plants that are suitable for your climate zone. Don't forget to add some mulch around your plants to help keep them moist.
10. Stage Outdoor Furniture
Outdoor furniture is not only a great way to spruce up your backyard or patio, but it can also be a great addition to your home staging arsenal. Outdoor furniture can make a small space seem larger and can give an outdoor living space the illusion of being indoors.
When selecting outdoor furniture, be sure to choose pieces that are both stylish and functional. For example, a bistro set is perfect for small spaces, while an outdoor sectional can provide plenty of seating for larger gatherings.
If you're looking for something more decorative, consider adding a pergola or arbor to your yard. These structures can add shade and style to any outdoor area.
One of the best things about outdoor furniture is that it can be used all year round. In the summer, use it to create shady spots for relaxing and reading.
11. Wipe Down And Clean Baseboards
Summertime is a great time to do some much needed home maintenance. One task that often gets overlooked is cleaning the baseboards. Dust and dirt can build up over time, making your baseboards look dirty.
To clean your baseboards, you'll need a bucket of warm water, a sponge, and a dish detergent or all-purpose cleaner. Start by wetting down the sponge in the bucket of water and then dipping it into the dish detergent or cleaner.
Rub the sponge over the baseboards, making sure to get into all the nooks and crannies. Rinse off the sponge regularly and continue scrubbing until the baseboards are clean.
12. Replace Damaged Screens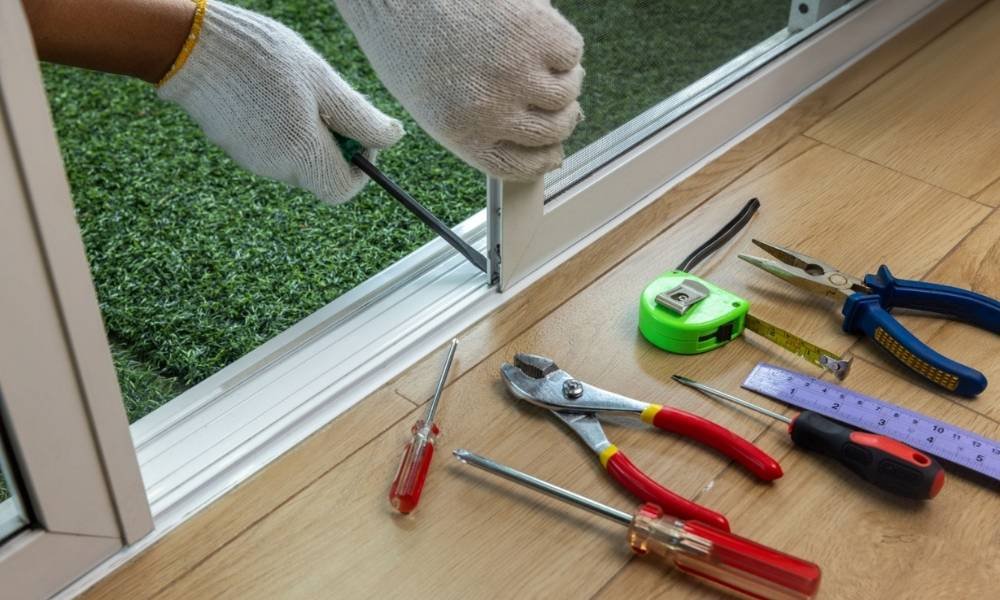 Summer is a great time to do some home maintenance projects. One project that you may want to consider is replacing damaged screens on your windows and doors. If you have a screen that is torn, ripped or has holes in it, it's best to replace it before the bugs come out.
Replacing screens is a relatively easy project that can be done in just a few hours. The first step is to measure the size of the screen. You'll need to get a new screen that is the same size as the old one.
Once you have the measurements, go to your local hardware store or home improvement center and purchase a new screen. The next step is to remove the old screen. This can be done by using a screwdriver or pliers to remove the staples or nails that hold the screen in place.
13. Add New Additions To Your Garden
Gardening is a great summer activity to keep you busy. There are always new things to add to your garden to make it more interesting and fun. One way to do this is by adding new plants, flowers, or vegetables. You can also add new features, such as a pond or deck, to make your garden more enjoyable.
Another way to update your garden is by changing the landscaping. You can add new trees, shrubs, or fences to create a different look. Or, you could move some of the existing plants around to create a different layout.
Whatever changes you make, be sure to plan carefully so that your garden will be beautiful and functional all summer long.
Final Thought
In conclusion, taking a little time each summer to do some basic maintenance on your home can save you money and headaches down the road.
By following these tips, you can be sure that your home is in good condition when the weather starts to turn colder.