Renting an apartment is a great way to get your foot in the door for apartment living. There are plenty of places to find an affordable rental unit, and many complexes have special deals for new residents.
Make sure to research the available units before you make your decision.
1. Determine Your Budget
When looking for an apartment, it is important to know your budget. It is also important to be realistic about what you can afford. There are a number of things you need to take into account when budgeting for an apartment, including rent, utilities, and other monthly expenses.
One way to figure out how much you can afford to spend on rent is to subtract your monthly expenses from your monthly income. This will give you an idea of how much money you have left over each month to put towards rent. If your rent is more than 30% of your monthly income, you may want to consider finding a less expensive place to live.
Another thing to consider when budgeting for an apartment is the cost of utilities. Some apartments include water, heat, and electricity in the rent, while others do not.
2. Choose Your Neighborhood
Some people prefer quiet neighborhoods with plenty of green space, while others prefer lively areas with lots of restaurants and nightlife. Consider your lifestyle and what kind of environment you would be most comfortable in before making a decision.
If you have children, you'll want to look for a neighborhood with good schools. If you commute to work, you'll want to find an area that is close to public transportation or has easy access to major roads.
You should also take into consideration the cost of living in different areas. A neighborhood that is affordable but not very desirable may not be the best option for you. It's important to do your research before signing a lease agreement.
3. Decide If You Need A Roommate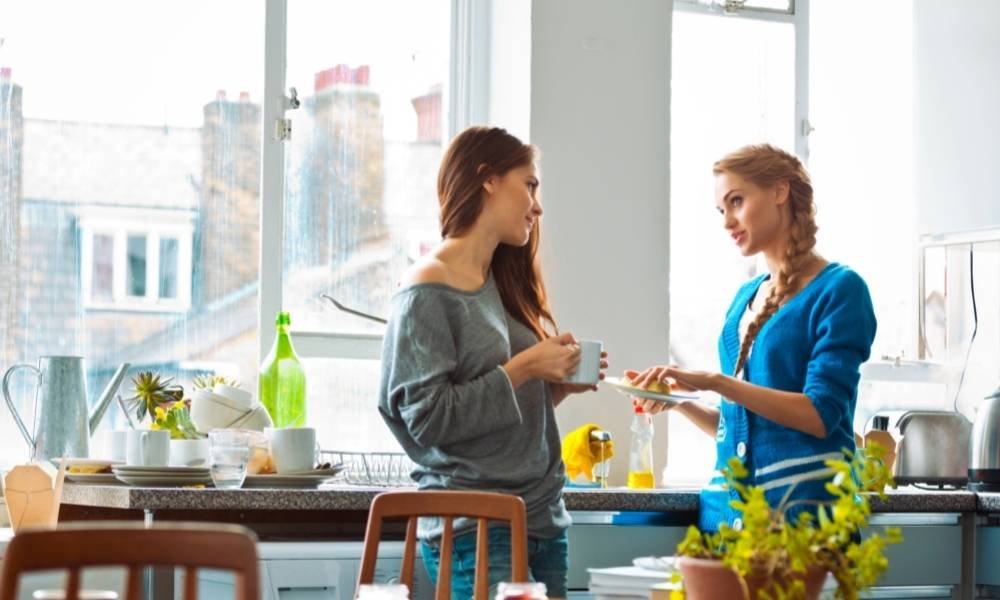 One of the most important is how many people will be living there. If you are single, or have a partner, then you likely don't need a roommate. But if you have a family, or are part of a large group, then you may need to find someone to share the rent with.
There are pros and cons to living with roommates. On the plus side, it can be cheaper than renting an apartment on your own. You can also make new friends and have more people to help out with chores.
On the downside, living with roommates can be noisy and frustrating at times. It can also be difficult to find the right person to live with. If you are thinking about getting a roommate, take some time to think about what is important to you.
4. Consider The Parking Situation
If you are looking for an apartment, one of the most important factors to consider is the parking situation. If you have a car, you need to be sure that there is ample parking available for you. If there is not, you may have to pay for a parking spot or find a place to park on the street.
This can add significantly to your monthly expenses. If you are not sure how much parking is available near the apartment complex, be sure to ask the landlord or property manager. They should be able to tell you how many spots are available and what the cost is for a parking permit.
You should also ask about any restrictions on overnight parking or street cleaning times that may impact your ability to park. If you do not have a car, be sure to ask about public transportation options in the area.
5. Think About The Amenities
When you are looking for an apartment, think about the amenities that are important to you. Do you need a gym on-site? How about a pool? If you have children, is a playground important? These are all things to consider when searching for your next home.
Renting an apartment can be a great option, especially if you are looking for something that has all of the amenities that you need. You can find apartments with pools, gyms, and parks right on-site. This can be a great option for people who lead busy lives and don't have time to go to the gym or swim in their free time.
If you have children, it is also important to think about the amenities that are available in the area. Many apartments have playgrounds on-site, which can be a great place for your kids to play and make friends.
6. Consider Which Floor You Want To Live On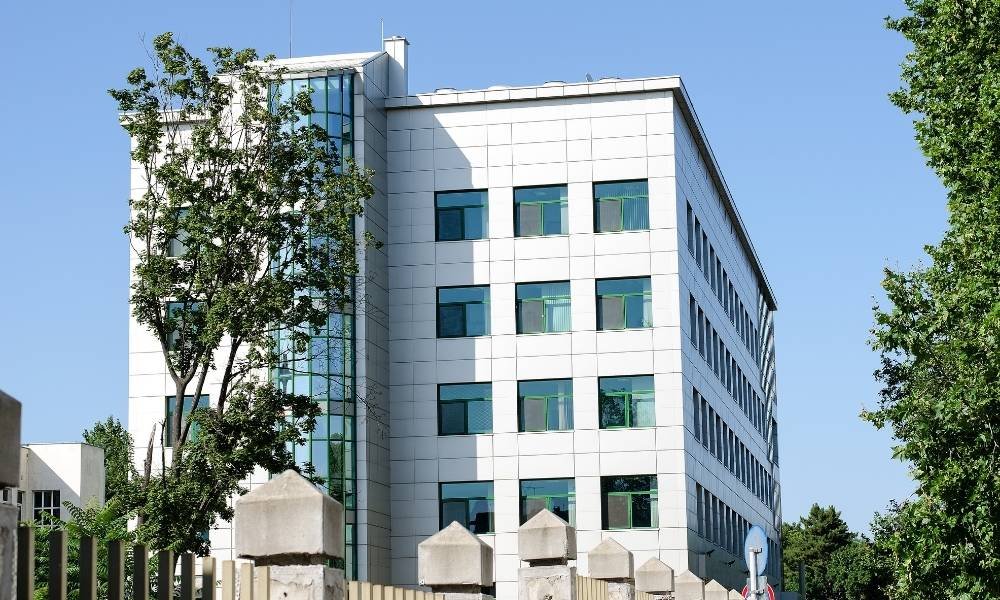 There are a lot of things to think about when renting an apartment. One of the most important decisions you'll make is which floor you want to live on.
Some people prefer to live on a higher floor so they can have a better view. Others prefer to be closer to the ground in case of a fire or emergency.
Think about how you're going to get around. If you rely on public transportation, you'll want to be close to a bus or train stop. If you have a car, consider how much traffic there is near the apartment and how easy it will be to find parking.
Also think about your lifestyle. If you like to host parties, you'll want an apartment with enough space for guests. If you like to relax at home, choose an apartment with a quiet courtyard or garden.
7. Know How To Spot Rental Scams
There are a number of red flags that can indicate whether an apartment listing is a scam. Be aware of rental scams by knowing what to look for, and you'll be less likely to get scammed.
One common sign of a rental scam is when the landlord asks for money before you've even seen the property. This could be a sign that the landlord is trying to take your money without actually giving you anything in return.
Be suspicious if the landlord asks for a security deposit before you've even signed a lease. This could be another way for the landlord to take your money without actually giving you an apartment. If the property is located out of town, or in another state, it's likely a scam.
8. Consider Future Expenses
When you are considering renting an apartment, you should also consider future expenses. If you rent an apartment for a year, and then have to move, you will have to pay another security deposit and first month's rent.
If you are in a lease agreement, you may also have to pay a termination fee. These fees can add up, so think about whether you might need to move in the next few years. Another thing to consider is whether the apartment is in a good location.
If it is not, you may have to pay more for transportation or for groceries. Make sure that you are aware of all of the potential expenses before signing a lease agreement.
9. Gather Your Paperwork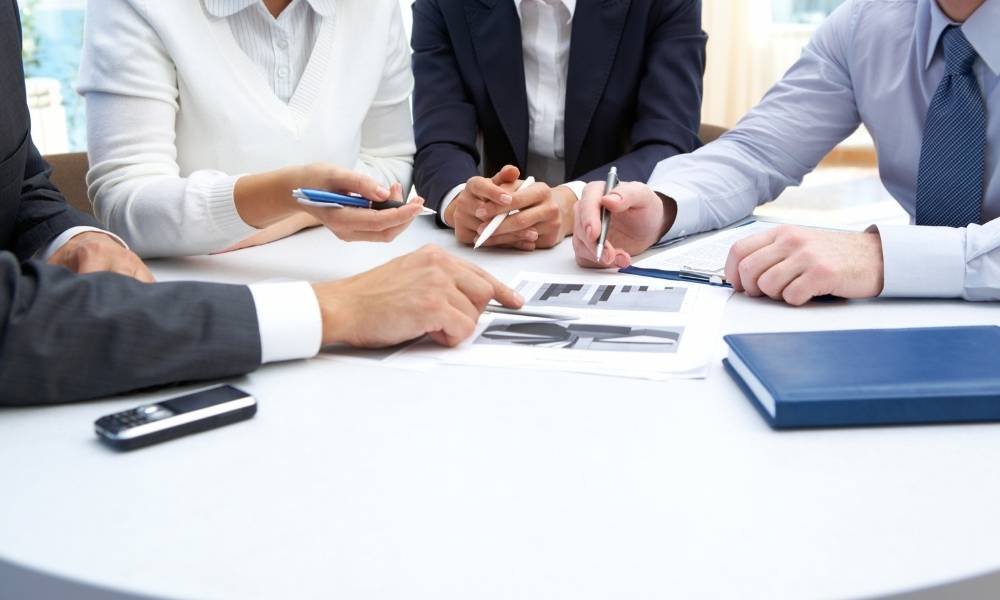 The process of renting an apartment can be daunting, but with the right paperwork in hand, you'll be one step closer to moving into your new home. The most important document to have is a copy of your lease or rental agreement.
This will prove that you are a legal tenant and give you some protection in case of any disputes with your landlord. Other documents that may be helpful include proof of income, such as pay stubs or bank statements, and copies of your ID and credit score report.
If you have any questions about what paperwork to bring to your rental appointment, contact your landlord or property management company in advance for clarification. Having all the necessary documents will help ensure a smooth and stress-free experience when renting an apartment.
10. Deep Clean Your Apartment Before You Move In
Moving into a new place is always exciting, but it can also be stressful. One of the best ways to minimize the stress of moving is to take the time to deep clean your apartment before you move in.
This way, you'll start your new lease off with a fresh, clean space and won't have to worry about getting caught up in cleaning when you should be unpacking.
To deep clean your apartment before you move in, start by decluttering every room. Get rid of any unnecessary items and organize what's left so that it's easier to keep clean.
Then, use a vacuum cleaner and/or a broom to clean all of the floors and surfaces in each room. Be sure to pay special attention to areas that tend to get dirty quickly, like the kitchen and bathroom.
Final Thought
In conclusion, renting an apartment is a great option for those who are looking for temporary housing. It is an affordable alternative to staying in a hotel and it provides more space than a hotel room.
Additionally, renting an apartment allows you to have a home-base while you explore your new city. If you are considering renting an apartment, be sure to do your research to find the best option for you.