Last updated on July 27th, 2023 at 04:27 am
We all know that landscaping is essential. Improving your front and back yards gives you curb appeal, strengthens your home's value, and improves the overall look of your property. But your backyard also has a lot to offer—including practical benefits you may not have considered.
While many people take advantage of their backyard paradise with barbecues and outdoor theater, you may feel like the side yard is more of an afterthought. But it doesn't have to be that way! Whether your space is large or small, there are plenty of opportunities to transform this area into a beautiful and functional extension of your home and patio.
These typically narrow spaces can make or break the entire look of your home. Just as much as your front and backyard, your side yard is necessary when it comes to first impressions and maximizing your outdoor space. But because of the limitations, you may have to dig deeper and see more than meets the eye.
There are many different ways you can maximize your sideyard. And after your side yard has been cleaned out and restored, you might even want it remodeled.
If you're still not convinced, here are a few reasons why you need to pay attention to your sideyard: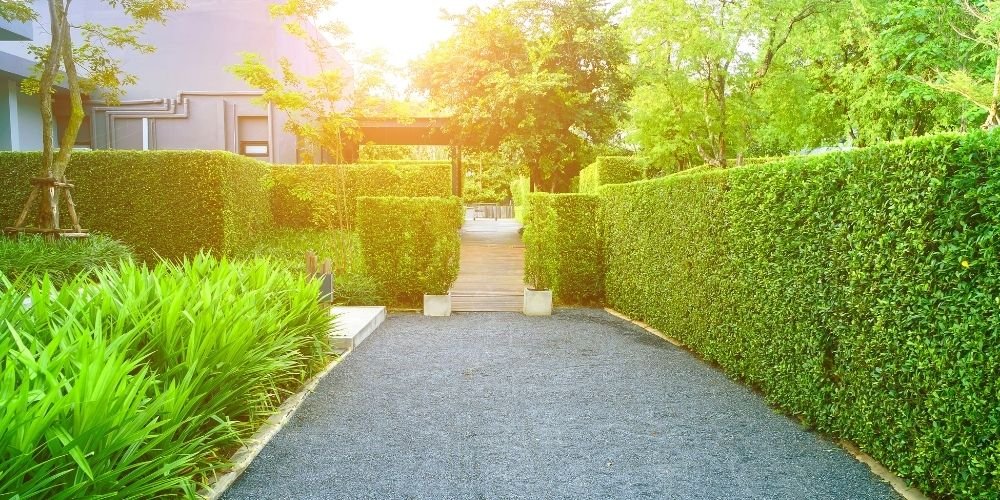 They Connect Your Front And Backyard
Side yards serve the simple purpose of linking your front and back gardens. However, they don't have to be boring. Creating a welcoming passageway is a great way to greet guests.
To ensure a great experience, you may want to pave your side yard and turn it into a more presentable walkway. But if you do not pass through this area as often, some less formal (yet still cheaper and more accessible) options are also available. You could, for instance, lay down garden stepping stones to create an informal path that meanders through your side yard.
You Can Use Them For Storage
Most people use their garages to store seasonal items, like tools, decorations, old books, cleaning products, trash cans, rain barrels, and even old air conditioners. These items make your car's parking space look crowded. So, to free up some space, you may want to think of more creative ways like utilizing your side yard.
You can have your garage cleaned up from gardening tools and items stored mainly long-term by adding an efficient storage unit in your side yard. You can even match this to your home's style to ensure it doesn't cause an unsightly scene.
They Provide Privacy
The side yard can be an excellent place for some privacy as you can place a fence or hedge to separate your home and the outside. And while it may not be much for appearance, your side yard can provide you with a place where you can spend time away from the hustle and bustle of the house.
They Add Value To Your Home
While you may think that investing in landscaping, such as adding stone patios or outdoor fireplaces to your garden, can be a pretty pricey undertaking, don't forget that these structures add value to your home in the long run.
As such, the state of your side yard is just as important as the rest of your home. No matter how beautiful the inside of your home is, potential buyers may still lose interest if you don't impress them with the state of your yard too.
They Add Aesthetic Value
Some homes have rooms that overlook their side yard, and you probably want a nice view. Fortunately, many landscaping ideas can make your side yard look better.
For instance, you may be surprised to find out that it's possible to build a fire pit in the side yard of your home. It does take a little bit of thought and planning, but it is possible. Be sure to check your local ordinances first, though. You don't want to get into trouble because you're starting a fire where you're not supposed to!
Conclusion
When you think about the front and back yards in your property, you rarely (if ever) think about the side yard. While some are willing to spend lavish amounts of money beautifying their sideyard, others choose to leave it untouched.
Either way, transforming your side yard into a side-yard-beautiful retreat doesn't have to be a daunting task with a lot of work and money involved. With a bit of creativity and elbow grease, there are things you can do to transform your side yard from drab to fab in less than a day.