Last updated on February 24th, 2023 at 03:21 pm
If you reside in a city or town that is not very large or in a rural location where there are not many options available, you will have a wide variety of senior living communities to select from once you have made the decision that you would gain advantages from moving out of your house and into a senior living community.
If you or an elderly family member are seeking a senior living facility, you may be unsure of how to make an educated decision. It might be simple to allow interior design to influence your decision. While a clean and well-maintained neighborhood is crucial, other characteristics are more significant when choosing senior housing. People have diverse wants and desires. However, there are several aspects that everyone should analyze.
Understand The Community
Each state regulates senior living complexes differently. The state will conduct periodic inspections of licensed service lines such as assisted living, memory care, and healthcare to assess compliance with state laws. From retirement complexes with continuous care to rentals, senior living solutions can vary greatly in character. In addition, they exist in a variety of sizes and designs, including single-family houses, cottages, flats, and duplexes. Depending on personal tastes and economic factors, one form of the community may be more suitable than another.
Location
Whether you choose a property in a tranquil rural environment or one with a greater metropolitan atmosphere, location is crucial. Obviously, accessibility to family members may also be crucial. There are assisted living homes to aid with activities of daily life, and many communities provide many levels of care inside the assisted living category.
There are distinct places for senior assisted living in lincoln, and in Ohio. Commonly desired places for senior living communities include Dayton, Cleveland, Bellbrook, and many other cities.
Review Staffs Properly
The quality of the employees should be your first priority while making a selection. Your earliest interactions will most likely be with the receptionist and subsequently the director of sales or marketing, but don't stop there. Request to meet with the executive director and the director of nursing. Is there usually a registered nurse available? Several care employees should be interviewed and their interactions with residents observed.
Diversity and Inclusivity
Seniors, like all other individuals, flourish when they have the sense that they are actively included and engaged in activities. Inquire about the variety that exists not just among residents but also among staff members, as well as about any initiatives that are intended to foster connections between all members of the community.
Masterpiece Living
Everyone has the potential to learn and develop. Masterpiece Living collaborates with senior living facilities to maximize the potential of seniors of all ages and abilities by fostering a culture and environment conducive to growth. Already stated are the locations of senior living communities. To secure a great lifestyle, people want to buy a property in Bellbrook, Dayton, or Cleveland, where they can enjoy beautiful nature with a strong neighborhood.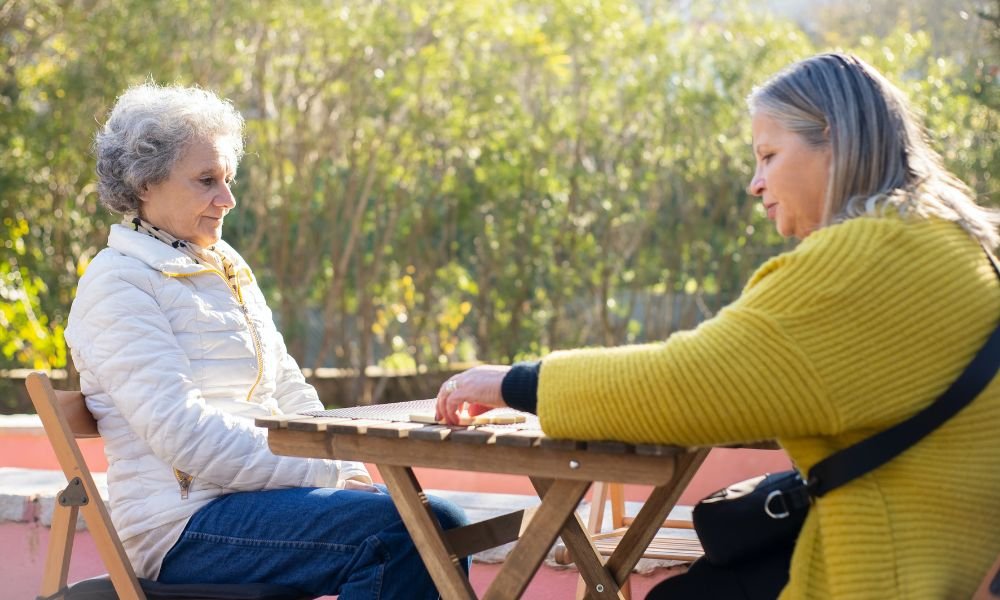 Cost
Remember to factor in the expense while making your decision. The process of establishing the cost of a particular assisted living residence for seniors is just one component of a much larger financial picture. Considerations like how the bill will be paid, where the money will go, and what will happen if an elderly person runs out of money are also of the utmost importance.
Activities
The enrichment-focused activities that are provided by senior living homes are both extensive and varied. Some of them are more fundamental, while others cover a lot of ground. Some communities provide their members with the opportunity to design their own activities, while others provide amenities such as fitness centers and swimming pools, which are beneficial for active seniors. Finding out which senior living communities provide certain kinds of activities might assist you in determining which ones could be a suitable fit for the pursuits of an elderly loved one you care about.
Security & Safety
Safety is a must for senior living communities. Communities should have secured access, a front desk staff during the day and doors closed at night with telephone or key card access. Visitors should be allowed and required to sign in and out upon arrival and departure.
Ensure that the restrooms in your apartment and communal spaces are accessible and equipped with grab bars. There should be easily accessible emergency call buttons. The width of hallways should accommodate walkers and wheelchairs. Communities should adhere to universal design and ADA accessibility guidelines.
Once a loved one has settled in, the situation is never "set and forget." You, your friends, and your relatives should routinely visit. Observe and feel that your parents are engaged. Consult with top employees and administrators quarterly. Their accessibility is an important quality factor, as is yours.
Always analyze your parent's bills and money in the future. Inquire if there is a sudden rise in care needs and confirm this with your parent's physician. Check their care service's efficiency and medical records, particularly those pertaining to medical prescriptions.
Bottom Line
In conclusion, senior living communities can offer residents a variety of services and amenities, depending on their needs and preferences. While it is important to carefully evaluate each community before making a decision, senior living communities could be a good fit for some people.