Whether you're moving into a new home or you're remodeling your old place, you cannot escape the jumbled feelings of excitement and anxiety. Oriental home décor is a superb choice when it comes to interior decoration. It speaks class and yet does not leave out the warm ambiance necessary for your home.
Oriental designs for interior decoration refer to all designs produced in or influenced by the Asian culture. The robust acceptance of these Asian-inspired décors in modern interior décor is because of their ability to project both sophistication and simplicity, vibrancy and serenity, modesty and warmth at all the same time.
For a perfect oriental-themed décor, essential décor options to consider for your oriental-themed home are traditional rugs. These rugs are the perfect designs for living rooms, dining rooms, and even bedrooms. Placing these rugs in any space, no matter how boring, would enrich the room with energy while either standing out or merely complementing other designs in the room.
On that note, here are five helpful tips to achieve a warm ambiance with traditional rugs.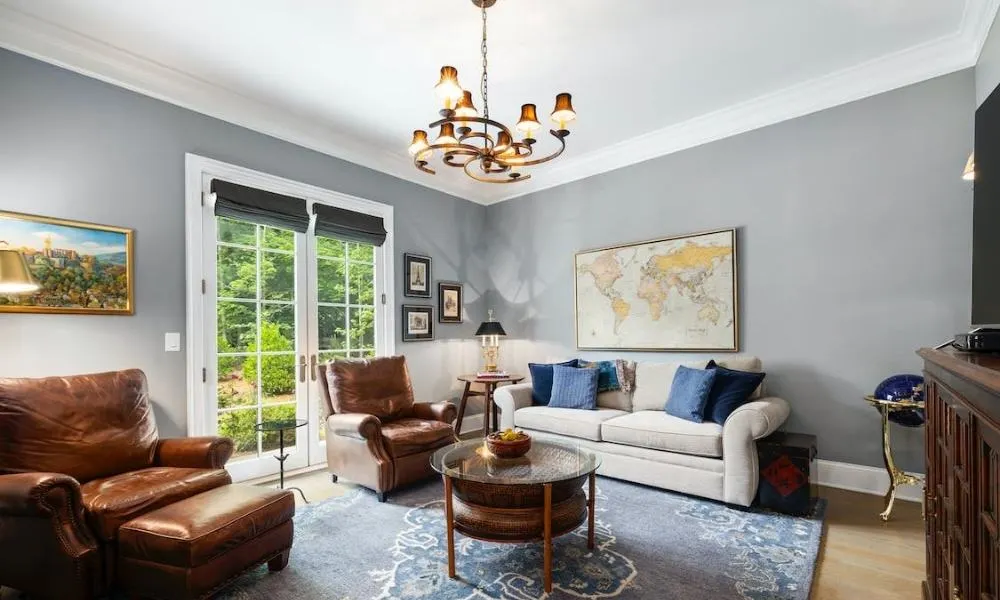 Doing A Market Survey Should Come First
You would want to know what exactly you are getting, where you would be placing them, and of course, your budget. The age and class of the occupants of the house should also be a factor when making these choices.
Handmade Anatolian rugs, for instance, would be preferred to machine woven ones because of their durability over a long time. But, you'll need a lot more cash if you're going with hand-woven ones. Little children in homes might restrict choices to tough and less fancy rugs. You wouldn't want toddlers scratching over your expensive fancy rugs.
As fanciful as a rug might seem, its primary function is to protect the floors. So be careful so as not to choose looks over feasibility and durability. In summary, survey the market and the pros and cons of every choice. This process might be hectic, but it is an amazing beginning to the journey.
Experiment With Shapes
After deciding on the material, the feasibility, and the space, it's time to consider the shape of the rug. Rectangular traditional rugs can be used in hallways, bathrooms, and kitchens to give that dramatic visual path, while traditional circular rugs can be used in sitting rooms.
But while the cliché circle and square would sit in the room beautifully, organic shapes would add an aesthetic feel to the room while maintaining its functionality. 
Odd-shaped oriental rugs are equally beautiful for any room. These rugs, no matter their shapes, can be used as borders mostly for open-spaced homes as they can create inter-spatial lines in the same room.
Match Your Colors Properly
Colors are one of the most important features to consider when picking out a traditional rug. They go really far and can set a tone in any living space. While in the market for a new traditional rug, It's usually best that you pick out a rug first and then let the other interior fit into it.
Nonetheless, if this is not feasible, try matching patterned rugs with your already existing block-colored wallpaper or paint and block-colored rugs for heavily patterned wallpaper or upholstery to avoid a busy look.
Try Layering
Layering is another style to give your home that warm ambiance in your home. Combinations of two traditional rugs can make your decoration more thrilling. While combining these two different rugs, color coordination is key. The rug colors should either be complementary or have different shades of the same color. Layering that involves different patterns would take more carefulness. Ensure you use a color palette for best results.
Hang them on your walls
Hanging your traditional rugs is a creative fit for any home. Yes, you read right! Whilst serving as wall art, it can really reduce noise on thin walls. To hang your rug on the wall, you could add a sleeve behind the rug, then slide a metal or rug through, then it is hung using a metal curtain holder attached to the wall. Alternatively, quilt hangers can be used for lightweight rugs.
When placing rugs in specific places, specific care is to be taken. Rugs placed in busy places where feet would walk through a lot should have patterns. Doing this would hide wear and tear. Rugs under dining tables should have at least three feet of an extra rug to prevent the chairs from getting caught in the rugs.
Copyright: Engin Akyurt on Pexels I License: CC0 Public Domain
Get a Traditional Rug Today
We have just discussed five tips to achieve a warm ambiance with traditional rugs. In summary, you still need to consider maintainability. To maintain your traditional rugs, it is important to note that these oriental rugs could be damaged when exposed to sunlight fading and eventual tear. Nevertheless, traditional rugs for home decor are never a miss.