(Last Updated On: September 16, 2022)
Do you love that everything in your home matches with each other? It is just so pleasing to the eye having everything from your plates to you're your boxes perfectly combined with each other?
Yes, it might sound somewhat extreme but decorating your house to a whole other level has its own benefits. Your home will look just picture perfect if you take a look at these decorative accessories for you.
Be sure to choose the ones that best match your living space and you will not regret it at all. What is soothing to the eye will always be loved, especially when it comes to home décor.
Here is the List of 18 Essential Decorative Accessories For Your Home:
Decorative Balls:
Ball as a decorative item is versatile for any place of a home such as dining, kitchen, balcony, doorway, and more. Various colors and materials made balls are available in the market in varied dimensions.
Wicker, metals, ceramic, glass, and wood re common materials of decorative balls. They go to every style of home decoration as contemporary and modern.
Decorate your coffee table with balls.

Inexpensive accessories for living to the garden decor in usual or celebrations.

Create gorgeous look placement of the mirror, metal lace, stone with it.

With a chain Hang them with a fan, wall, light, wall and more,

A gift idea for new couples, moms, and girls.
Decorative Bells:
Hanging bells on the door or wind said is common for any artistic lover. But flocks love to keep bell along with hanging and table-top as a decorative kit. They produce various tones by a bell and crafty appearance with different designs.
Commonly bells are got casual shaped with metal components. Few bells are intended with glass and crystal materials. Wooden made modern bells are suitable for shelves and countertops to create a sophisticated look.
Have years lasting capability.

Easy going with any special decorations like Christmas and casual parties.

Gift idea for a friend or other. A birthday, thanksgiving and more

A versatile accessory according to their placement.

A unique touch for your place which displays your taste.
Decorative Bookends:
Bookends are obvious to shelving books appropriately. They are decorative with functionality. With variations of materials such as metal, wooden, concrete, and more are used to make them.
Made out of metal are more reliable with non-slip and non-scratch types of decorative bookends. You can provide you're preferable themed through set them. Bookend can be DIY per your taste and designs if you have enthusiasm for crafting.
Display your books in vertical positions.

Multifunctional such as the holder of phone, magazine, and DVDs.

Ideal for home, library, office, and school desk or shelves.

Have so many collections for any kind of interior design.

Inexpensive pieces with fancy appearance.
Decorative Bottles: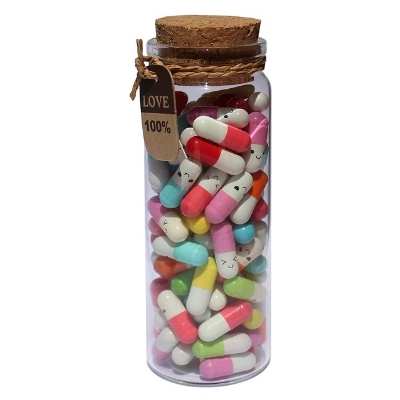 More and less we are all enchanted to see the appearance of a glittered wine for any usual decoration of home or being part of special arrangements of party table like Christmas, birthday, and more. Not only wine bottles can be decorative but plastic, glass, and metal with various sizes are listed in this category.
You can get them in online shops or markets by the various markets on the other hand DIY bottles are amazing in this matter.
With lights, they are accent pieces for your home.

Like wind chimes, they are beautiful and simple.

Keep them as a mini garden on shelves or desks.

Reuse your throwing bottles for decorative purposes.

Decorate them with stone, paint, and fabrics for photo frame as a gifting idea.
Decorative Bowls:
Bowls are versatile functional items for the center of table shelves and desks. From coffee table to dining table even living room's decorations decorative are best-picked items. They are easy-going with all types of decoration styles as contemporary or modern.
These bowls are made out of glass, metal, bamboo, wood, mesh, crystal, plastic, and more with round, novelty, rectangular, oval, triangle size of many designs.
Durable and inexpensive.

Easy to clean.

Few are reliable to serve food as candy nut and more.

Elegant pieces for home decor.

Stylish with candles and decorative accessories like birds, stones, and more.
Decorative Boxes:
Decorative boxes are well-known pieces that love to people keep their living, dining, countertop of a cabinet, and over then bench of doorway for decorative purpose with various Functions. With so many colors, materials, sizes, designs, and decorative boxes are available in the market.
By the collaboration of lace metal or fabric and ribbon and tassels these items are decorated which helps to personalize your home per your taste.
Reliable storage options for jewelry and other valuable things.

Helpful to get the right one in a few seconds.

Accent pieces for the home, office decorations.

Durable, lightweight, and eye Catchy options for counterpart, desk, bench, floating shelves, vanity, and so on.

Worth of prices with an amazing gift idea for mom, friend, sister and more
Decorative Folding Fans:
Along with Japanese and Chinese girls and women, others also pick them easily movable folding fan as cooling purpose even decorative tools for wall and special arrangements touch for any functions like birthday, baby welcoming, wedding, and more.
With bamboo handles and smooth and lighted fabrics like silk made fans are common materials for them with various print and colors. Hanging them to a wall can create a rustic look with your home decorations.
Maximum sizes are fits well in a small caring bag or purse.

Cooling kit in outdoor like journey and camping.

Ideal gift idea for a female like mom, sister, girlfriend, and more.

Suitable for decoration purposes of weeding stage, wall, party tables for kids and girls, and so on.

Eco-friendly material made with durable and lightweight.
Decorative Jars:
Glass made jars are an amazing kit with better storage of food and tiny things for anywhere you need them. In the bathroom, they play a vital role to keep things organized.on the other side of living you can probe stone in them which makes a sophisticated look in cabinet tops.
They are also available in various sizes, designs, and shapes with or without lids.they are elegant pieces but at low cost which is favorable to you.
Lighten up your living room with a decorative jar with colorful lights or candles.

Gifting idea for newly married couple and mother and aunt.

The Best one for candy and other dry food.

Usable in kitchen, bathroom, living even office shelves and desk.

Decorative part of party, wedding anniversary, special dinner, and more.
Decorative Jewelry Boxes:
Though jewelry boxes are functional undoubtedly for their rendering service to jewelry holding. Along with mete lace, ribbon, pearl, tassel, and colorful and smooth fabrics they got an appearance of decorative too. In them, you got space for your bangle, ring, locket, pin, watch with different compartments.
Most of them have a lock system for security purposes. wooden, hardboard, plastic, paper are common materials for decorative jewelry boxes with may sizes and shapes.
Keep your jewelry pieces organized with them.

Easy to store and use them

Ready to go with you outdoor where they can be needed.

Serve the right kind of protection which they are required.

Touch of elegance top of your vanity
Decorative Jewelry Chests:
Chest is more convenient to carry things from one place to another in a large number but decoratively. Here decorative jewelry chest plays alike to a common chest. With so many individual compartments is capable to store all sorts of jewelry.
You can place them in the cabinet with perfect sizes. Metal lined and leather is common materials to construct them. They are available with so many drawers and hooks to keep jewelry properly which gorgeous look.
Functionality with decorative kits.

Reliable jewelry storage with lock.

Protect your valuable pieces from broken and loss.

Easy to move with you in your journey.

Fascinating gift for girls and moms.
Decorative Masks:
If you visited the local market occasionally here you got so many collections of Masks for hanging wall with the various themes. Venetian and African masks are familiar types of them. terracotta masks are entitled because of their appearances.
Metal, wood is casual material for making thee items. People love to buy them for home Galway, living room, guestroom, and more. With sets and single, you may place them with a plain and colored one.
Pieces for elegance wherever you hang.

Enchanted your guest by antique pieces.

A beautiful gift idea for your accent lover friend and family member.

Unique designs are avail so it is very easy to select the best one for your home per your taste.

They are not expensive ones than other decorative items for the home.
Decorative Pitchers:
Nothing can be so stylish a pitcher holder of flower for kitchen, garden, bathroom, balcony, and anywhere you want to put them. with a variation of colors and components of make them more versatile and sturdy.
Made with refreshing words are common picked one for any farmhouse to give a rustic touch. But ceramic made pitchers and vases are also eye catchy for their lavishing finishing.
Display Artificial or dried flowers with it.

Well-made handle help to carry them.

Lightweight with long-lasting.

Worth of a single penny.

Suitable for kitchen for holding utensils.
Decorative Signs & Plaques:
Few words or a single can restore anyone's life instinctively. We all love to hang or wanted them before our eyes. Or a personalized sign can make your home more identical. Plaques can be placed at any desk, tabletop, corner of the place, or hanging on any surface like a wall.
These can be got shaped in many such as rectangle, round, trinity, and more with various materials like metal, wood, cast iron, stainless steel, acrylic with retro, contemporary, modern, antique designs.
Personalized your place with your favorite signs and plaques.

Embellish walls of home, office, academic places, and more.

Starts your family members' day with beautiful lines!

Sturdy construction with a solid finish for long-lasting.

Gifting idea for any occasion like thanks giving, birthday, Christmas for anyone of all ages.
Decorative Telephones:
Telephones are common things for home but a decorative phone with old fashion or retro and various metal or antiques finishes easel can drive anyone's eyesight to them. They can be two types according to cord connectivity as corded and cordless.
They are reached to the market with rotary dial pattern or a modern touch of digits with auto checking, record, ringer function, time date display few of them.few of them can be walled mounted.
Use them as an actual telephone call.

Gift idea for a new couple and home warming and so on.

Ideal for home, office, hotel desk as decorative and functional too.

Superb control system with clear sound.

Available with so many modern features within an antique look.
Decorative Telescopes:
Among the collectible stuff, telescopes can be superb along with decorating purposes too. With so many functionalities such as watching birds, traveling, educational items, and so on. They are available as two types per standing like floor standing and table-top.
Brass is their common materials with wood stand and few finishes as, brown and antique. By varied dimensions of individual parts, they reached the market.
Antique pieces for the home, office decorations.

Create a polished impression on the guest's mind to you.

Gift idea for an antique lover of your friend, family relatives and more,

Easy to maintain and store.

Designed with a mingling of old-fashioned model and elegance.
Decorative Tiles:
Artistic touch in the wall and floor tile makes your home more colorful and pleasant. Mainly ceramic materials are likable materials for these types of tiles. Though vinyl also reliable material of them.
With so many unique patterns and sizes are available in the market. Decorative tile stickers are also more picked options in the thing. Without printed solid colors and handcrafted.
Easy to install.

Simple to wash and maintain.

Helps to protect the wall and floor from water and filth.

Get a collared wall per your choice and taste.

Usable for kitchen, bathroom, living, office, and so on.
Decorative Trays:
If you are going to count the functionality you can find that tray is how much versatile from the bathroom to the serving table. They come in a wide range of materials.sizes, designs. shaped per your using vision and demand. Plastic, Stone, Metal, Ceramic, Wood, Glass is the common materials for making them.
Round, Oval, Rectangular, and more with a sturdy handle to carry them safely. With additional solid finishes, they are more eye Cathy one.
Workable top of the dressing vanity and side of the bathtub to hold needed accessories perfectly

Helpful in the kitchen to displaying things after wasting them with serving a purpose in the dining table, coffee table, and more.

Worth of prizes.

Easy to clean and store.

Reliable gift idea for anyone of any age.
Decorative Urns:
To decorate your living place urn is undoubtedly simple with versatile choices for anyone. It can easily move with any type of decoration theme and style. It can easily make a natural look in the place where it is kept. With a wide solace into it can help you to store thing perfectly. Ceramic, Copper, Concrete are the most picked materials for urn than others. You can get them in various sizes per their purpose of duty.
Place lantern in a decorative urn it looks pretty.

Keep them in your library to hold magazines and more.

In the garden, they are outstanding in cove bonsai type plants.

Excellent storage for anything and any places of the home.

Better option for flower vase in lying, table-to, office, and so on.
Give your home a delightful look with these decorative accessories Everybody needs to get back home and feel comfortable, which is altogether done through the enchantment of retouching it.
In the event that you find that your house is to some degree unfilled and needs something more to it than we are here to help. Attempt to take a look at these decorative accessories at once.